UPDATE – May 5/2011 -

Bell has been, and can be very arrogant, if you look at this flyer we received this week telling us the service is available in our building. And the fact that they say the service is good quality,

"Best TV picture?"

We are still experiencing problems six months later, although it is better than in the first week in November 2010, it is still pixillating, and sound-outs. To say

"This technology is the BEST"

is really a stretch. When it's working, is is excellent, but that has not been our experience.

One Bell techie told us "You can't expect it to be 100%" but Bell expects us to PAY 100%?

UPDATE - November 29/2010

It's almost a month since I had Bell Fibe TV/internet installed and I must say I am very impressed by Bell Canada, and especially Ryan the techie who dropped by on Sunday and did a thorough and excellent job fixing my TV signal.

I have had some complaints and they have finally addressed them, however I am still annoyed with the sales practices of the in-lobby sales people. But with that put aside, after talking with the Bell Executive Team in Montreal (they called me) my pixillating and sound problems have been resolved. The picture quality is absolutely

excellent, no pixallating (where the picture takes a burp,) or sound outs. UPDATE December 12/2010

- Still getting the pixillating and sound outs but not as bad as it was when we first got it, they "say" they will resolve the problem?

My next question is, will this corrective measure be addressed to "everyone" that has problems? I hope so, and suspect it is in Bell's best interest to do so, and will people just give up and switch back after the first few weeks of pixillating picture.

On another happy note another service techie called and was able to fix the Bell anti-virus software that I was told was a "known issue and would not be resolved for a few months." The internet side was not a problem other that the anti-virus situation since it was excellent speed since the beginning.

UPDATE

- November 11/2010 - The original date of this BLOG posting is documented as Monday, November 8/2010, at 10:25am and was first posted on my OPERA BLOG and then posted here earlier this week....


Have you had PROBLEMS since you signed up for the new Bell FibeTV (Internet Protocol television-IPTV) service which allows you to get TV through the internet? One of the first things someone does when they get an internet service provider (ISP) is to load, download, a virus protection software usually provided by the ISP.

Click READ MORE below to read on about Bell FibeTV/internet....
You can see my whole BLOG in FRENCH, CLICK HERE, ici en francais. Ou tout simplement faire défiler un peu pour trouver la traduction française.
If you click this link on the picture (above) it will take you to FibeTV's help centre, and I had great difficulty in finding out how to download the virus protection, and I've been using the internet for about 30 years or whenever it was introduced to the public.
At least I now know, that I am not the only one having
PROBLEMS
with this, I just think they launched it too soon, before they got all the bugs worked out and you can see the comments
HERE at dslreports.
Did they even have anyone try it, that watches TV, that might ask some tough and honest questions?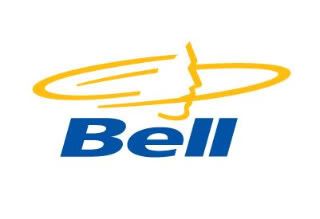 All images are © COPYRIGHT - All rights reserved - with "DMB" Watermark.
Click here to "read more" about "Bell FibeTV" "opens new window"
Daniel ... Toronto, CANADA
VISIT my FULL Opera BLOG - HERE
Called today Sunday, November 7/2010 at about 7am to Bell FibeTV support and spoke with Stephane who was the first person I have talked to that had any real answers since I have made many calls to support about the service.
Problems....
They announced about 2 weeks ago ( October 25-26/2010)
that they would be having a demonstration for the new FibeTV which is coming into our building in downtown Toronto.
"To celebrate the arrival of Bell Fibe TV, we'll be hosting a special live demonstration in your building that you won't want to miss. Drop by to learn what Bell Fibe TV can do and for a chance to win a 32" Sony Bravia Series HD LCD TV."
This was just the start of the "untruths, deception" that was presented by the sales people in our lobby. When I handed in the entry form there was no box, or envelope for them, they just threw them on top of the TV like it was waste paper and slips were falling off the TV and no-one seemed to care. Did someone in our building win the HD TV?
As it is stated, "for a chance to win a TV" nothing more, like well, it will go into a drum for the whole city and one person from all of Toronto will win one TV, but it appeared to everyone in our building that it was a draw for our building, deception, not lying, but not telling us the "whole truth."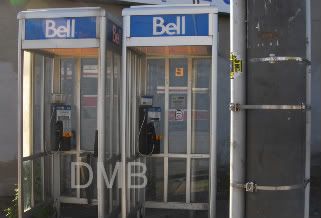 And then the lies just started rolling. On the demonstration TV they had it on HD-Net a news/sports channel and right now they are showing a show I always liked called
"Prison Break"
from 2005-2009. They even had episodes of it recorded and were playing it in the lobby of our building. My first question was, "oh great you have HD-Net? (channel 1756)" and both reps told me "yes" and "all" other channels are "FREE for the first month" lie, because now I find out you only get select channels free and Bell Fibe TV doesn't even have HD-Net available for Fibe TV, although it does appear on screen on my Fibe TV guide schedule with all upcoming shows listed, including
Prison Break,
but when I go to the channel it says you "cannot record this channel" and I have since found out it is NOT a channel that I can receive. (only satellite)
Was that something that the sales people should have told the new subscribers, that what they were showing, to sell the service is not available? Another station that is listed in the guide and on the flyer they hand out to new subscribers is Al Jazeera English channel (516) a middle east news station.
Another lie, was they told us we could have up to six TV's connected for the same price/package and that is
The way I found out HD Net was not available is, for two days I kept asking what "theme package" the HD-Net was located in the folder. They could not answer and made several phone calls to Bell and told me it was in the "Sports Fan" theme package, although it is not listed in the brochures they had handed out.
I accepted their answer until I found out later through my own research, that it is not available. Another problem with the theme packages is that I asked is "CourtTV" available and they said "YES" and I went on to ask what kind of programming is on that station, they said "court trial" and it is listed in Learning and News package. I thought that was great so I was sold, and signed up.
It's been changed from CourtTV for the past about the last six months to TRU-TV and Bell does not carry it, and I know more information than the sales people, and I don't even work in the television business. Is this just the tip of the iceberg, you bet.
So now the installers come on November 5th as scheduled at 10am, one man. He is very nice and gets to work and does a great job. A couple of hours later I asked him which channel I turn to, so I can see the camera in the lobby. He tells me that's not available. Fine. I then ask him how do I receive calls from the intercom entry system in the lobby. He says "oh that's a problem." Huh?
I asked him why, because nearly every building in North America has an intercom entry system and people call up to get buzzed in. He called in two other workers and they were able to get it working, three hours later. But why is this a problem, don't all buildings have intercom systems?
And this is not even the full story, I have spent four hours this morning trying to get the virus protection set-up on my computer to no avail. Even the "internet specialists" that I talked to don't know how to find the download page on Bell.ca, although with all these problems, I still think I MIGHT like it. But more to come, I'm just starting.
All images are © COPYRIGHT - All rights reserved - with "DMB" Watermark.
Advantages/pluses ...
It is far superior to Rogers, it has more space available to save your recordings even though it is on one PVR.
It has a great guide system and search feature to find a movie or TV show.
It allows you to record four programs at once, but fail to mention an important fact. They don't lie here they just leave out information you need to know. Yes I can record four programs at once, but only two HD channels at any one time. The other two channels must be regular non-HD channels (standard.) And the other problem is it doesn't warn you when an upcoming recording is about to start, so you could be watching a two hour show, and then after one hour it just cuts off because the other shows are about to record on the other box.
The picture quality is much better on Bell than on Rogers even on the standard TV.
There are so many other features which are superior.
A very good explanation of what FibeTV is can be found HERE and it tells you how Bell gets the signal to your house.
Any comments, let's hear your horror story/stories, just comment below. And who won the TV?
Daniel ... Toronto, CANADA
VISIT my FULL Opera BLOG - HERE